Sorry! The contest is over.
Build the Ultimate Success Formula with our Tools and Systems:
Our Winner Will Receive:

3 Free Months of the Retire Now Software (A $300 Value)
Retirement planning software can be cumbersome, hard to use and often only produces reports that clients rarely read or re-visit. The Retire Now software will not only save you time and increase case size, but provide your client with an actionable income plan that they will actually understand.

Run an entire Income For Life Case Study in less than 3 minutes
Over $2 BILLION in annuities closed using this powerful software

Demonstrate the problem and the solution in real time

.
The Practice Building Guide (A $499 Value)
The ultimate guide outlining the steps for financial advisors to create a multi-million dollar business.
Understand the basic steps that must be taken each and every single day in order to become successful.
Asks you questions that will help you layout and systemize your goals.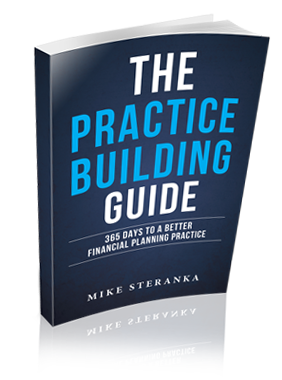 The Custom Referral Package (A $299 Value)
a. How to get 100 plus referrals in one afternoon for just $16 a piece
b. How to write a million a year in commissions just from referrals
c. How to train your clients to be raving fans that can't wait to give you new names
d. Up to 20+ different referrals techniques from The Referral King himself
e. Practical referral techniques you can implement for under $200
f. How to write a million a month in annuity business from new referrals
g. Actual scripts that have brought in $15,000,000 in commissions from referrals
h. Actual letters, postcards, and referrals cards that are proven
i. The Referral Guide- the secret weapon unveiled

The Ultimate Seminar Guide (A $399 Value)
To enter into the dynamic public seminar arena a Rep/Advisor should be willing to invest time, effort and capital. Just as a journey of a thousand miles begins with one step, seminar marketing's first step is a decision. In this book we will provide a detailed outline of the steps you must take to produce results from a seminar marketing program in your practice.
Each of us wants the beautiful finished home, ready to walk through the door in "live in condition". However, few are prepared to put in the work it takes to get the finished product. This outline will instruct you on how to obtain the beautiful finished product!
7 Steps to Creating a Powerful Appointment Process.

Explains the depth and attention to detail we pay to the appointment process in our exclusive coaching & practice building program.
Identify, understand, research, and present the most crucial and important aspects about the appointment process.
The Referral King
Lays out the keys to a successful referral program by shattering the old paradigm and creating a new one.
This new paradigm changes the way in which referrals are introduced in to every facet of a sales organization.

These techniques will work in any industry and here is blueprint so you can create the same success in your business enterprise.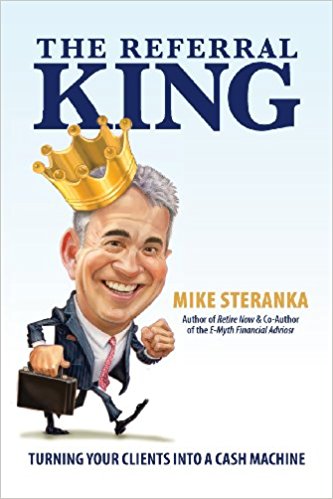 Free Copy of The E-Myth Financial Advisor

Imagine what you could do with a $300M producer by your side everyday for the next year.
The guide that separates the most successful financial advisors; uses proven marketing and management systems to easily bring in qualified leads and systematically grow their business.