Sorry! The contest is over!


Become Healthier, Wealthier, and Wiser. Achieve Your Goals.
Find Your Mission is a training, coaching, and accountability service unlike any other. It's focused on leveling up your:
Health, by improving your fitness and diet.
Wealth, through upgrading your career, finding a better job, or helping you make more money.
Wisdom, by creating a personalized learning and self-education plan.
Focusing on all three makes the biggest impact on your life, overall. These improvements in this trifecta speed up and reinforce all improvements in your life. You can't singularly focus on upgrading your finances, health, or learning. This trifecta reinforces all other areas of your life.
Find Your Mission combines world-class mentorship and coaching with an intense accountability system and regular training materials related to each area of personal growth.
Each of our coaches have achieved results in the real world that put them in the top 1% of their respective fields. They traversed the paths you must to achieve your goals and can offer real, substantive strategies to help you save months, if not years, in the achievement of your goals. Each of these coaches are doers, and not just talkers or writers.
Rewards
You will be entered to win one of six prizes based on your ranking on the leaderboard
Top 10: Get a Free 30 Minute Strategy Session

Top 5: 30 Minute Strategy Session + 1 of Our Favorite Books
Top 3: 30 Minute Strategy Session + 1 YEAR Audible Gold Subscription
What's Included in My 2 Strategy Sessions?
Find Your Mission subscriptions include weekly or bi-weekly one-on-one strategy sessions with coaches. During these sessions, you set specific goals, choose strategies for the achievement of these goals, and review the last session's goals.
Your two 30 minute strategy sessions include these goal-setting, review, and strategy overview elements.
In your first session, you work with a coach from Find Your Mission to set specific goals that help you in the betterment of your health, wealth, and wisdom. You then discuss and decide up on a set of strategies for the accomplishment of these goals.
In your second session, you work with a coach to review your goals from the previous session. You review whether you achieved the goals, what roadblocks, if any, you discovered upon the execution of your strategy, and how you can establish systems for the regular achievement of your goals.
These two sessions mimic regular participation in the coaching element of Find Your Mission (regular calls are 2x longer) and give you a taste of what it is like to make the serious commitment to improving your health, wealth, and wisdom.
---
"Everyone needs a coach. It doesn't matter whether you're a basketball player, a tennis player, a gymnast or a bridge player." - Bill Gates
---
"To excel at the highest level — or any level, really — you need to believe in yourself, and hands down, one of the biggest contributors to my self-confidence has been private coaching." - Steph Curry
---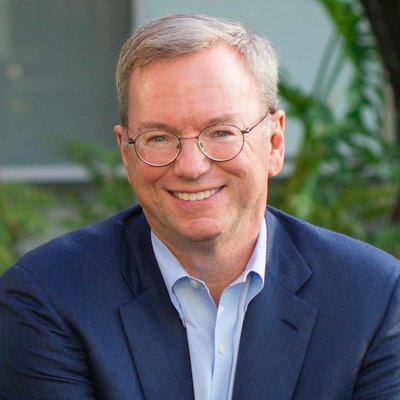 "The advice that sticks out I got from John Doerr, who in 2001 said, "My advice to you is to have a coach." ... I initially resented the advice, because after all, I was a CEO. I was pretty experienced. Why would I need a coach? Am I doing something wrong? My argument was, How could a coach advise me if I'm the best person in the world at this? But that's not what a coach does. The coach doesn't have to play the sport as well as you do. They have to watch you and get you to be your best. In the business context a coach is not a repetitious coach. A coach is somebody who looks at something with another set of eyes, describes it to you in [his] words, and discusses how to approach the problem." - Eric Schmidt
---
We've Been Featured In
Apply for Find Your Mission, and when you do you'll get entered to win one of six prizes. The more you share, the more entries you'll get.