IT'S GIVEAWAY TIME
Sign up to enter (there are buttons on this page, yes) the contest and afterwards share your link and complete bonus tasks to increase your odds of winning.
Prizes will be awarded to those who share and refer others here.
After you enter, make sure to get all of your friends and your mom (please don't forget your mom) to enter too so you increase your odds of winning.
Good luck and may the odds forever be in your favor. Build on.
THE PRIZES

First place
Enter the Bricks in the Middle universe (get drawn as a comic character).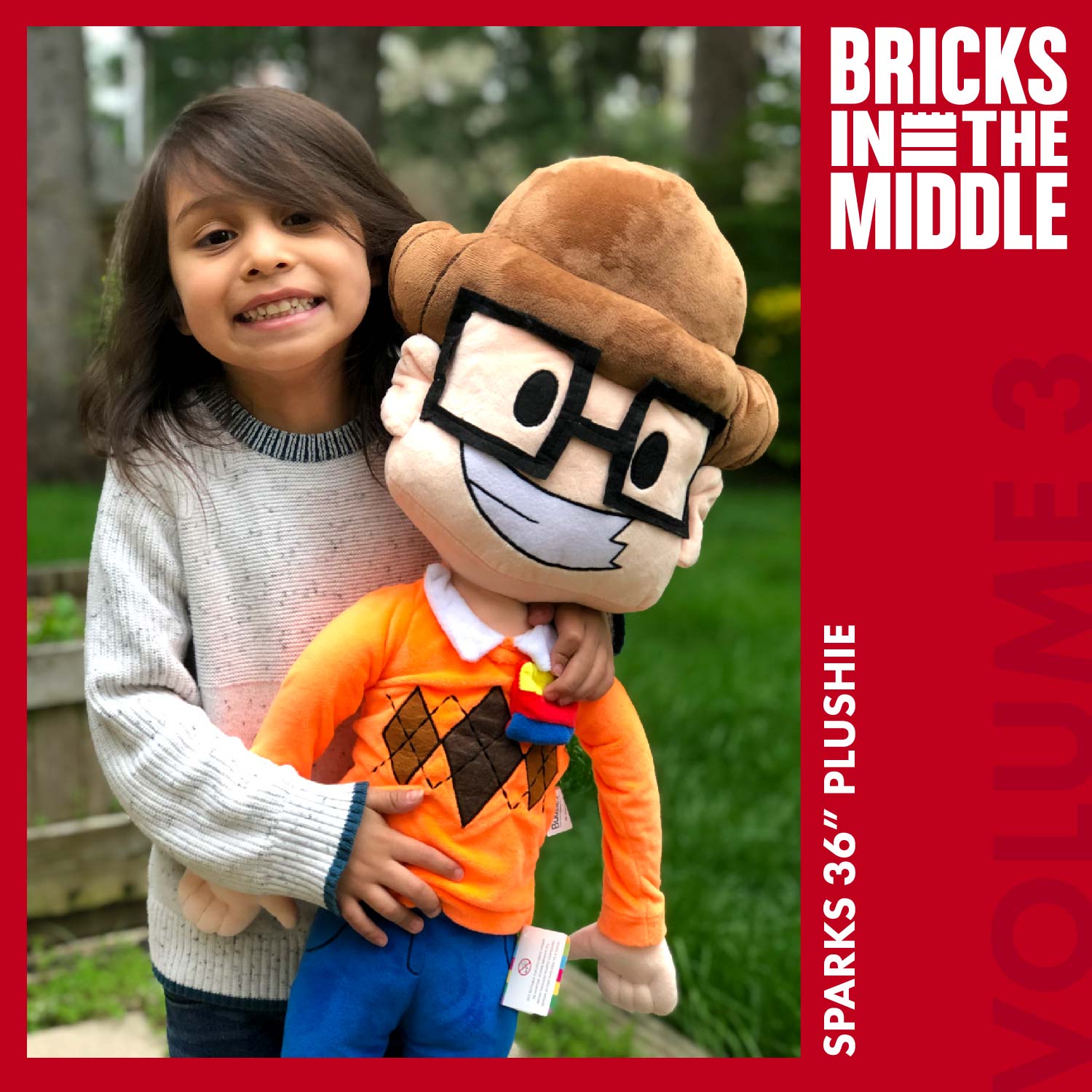 Second place
Sparks plushie (yes really - a plushie Sparks figure - 36 inches tall and soft as a field of dandelions).
Third place
Sparks minifig and other goodies (custom minifigure and Bricks in the Middle stickers, magnets, and more).