Sorry! The contest is over!
WORLDWIDE FREE SHIPPING ON EVERYTHING!
Proofing Basket Set INCLUDES:
9" Inch Round Banneton
Dough Scraper
Cloth liner
Instructions
Provides a Crispier Round Crust
The Proofing Basket is proven to wicker moisture away from the surface to make a more crispy round crust with its natural antibacterial properties! This allows your dough to remove and release nicely, stick less so you can use less flour to dust your banneton!
Great for Any Recipe
Perfect for any recipe such as the famous Lahey No Knead and Tartine Country, proof easier in the 1st/2nd/final rise, gluten free bread friendly, and plop dough to a Dutch oven with ease!
Floury Ring Patterns
Thousands of bakers have been using Bread Bosses' banneton and its crafted ridges and depth to produce ring patterns and European style loaves for life!
How to WIN & PRIZES:
Everyone is a Winner (After entering our contest and confirming your email you will receive this ebook)
About the Ebook: Maurizio Leo's (The Perfect Loaf) Beginner Sourdough Recipe shows you the exact tools he used and step by step process to make your very first sourdough a success!
One Random Winner (anyone can win)
Round Proofing Basket Set
One Random Winner (anyone can win)
Sourdough Book by Sarah Owens (Signed!)
The book that earned the 2016 James Beard Foundation Book Award in Baking and Desserts! About the Book: 101 recipes for baking with whole and sprouted grains, making the most of the seasonal harvest, and healing the body through naturally fermented food!

One Random Winner (anyone can win)
Toast & Jam Book by Sarah Owens (Signed!)
Set to be released on August 15th, 2017! Win an unreleased copy! About the Book: Modern Recipes of rustic breads, scones, and biscuits paired with fruit-jams, jellies, nut butters, savory spreads, pickles, and more!

Contestants with 150 Entries
Oval Proofing Basket Set 37% Discount Code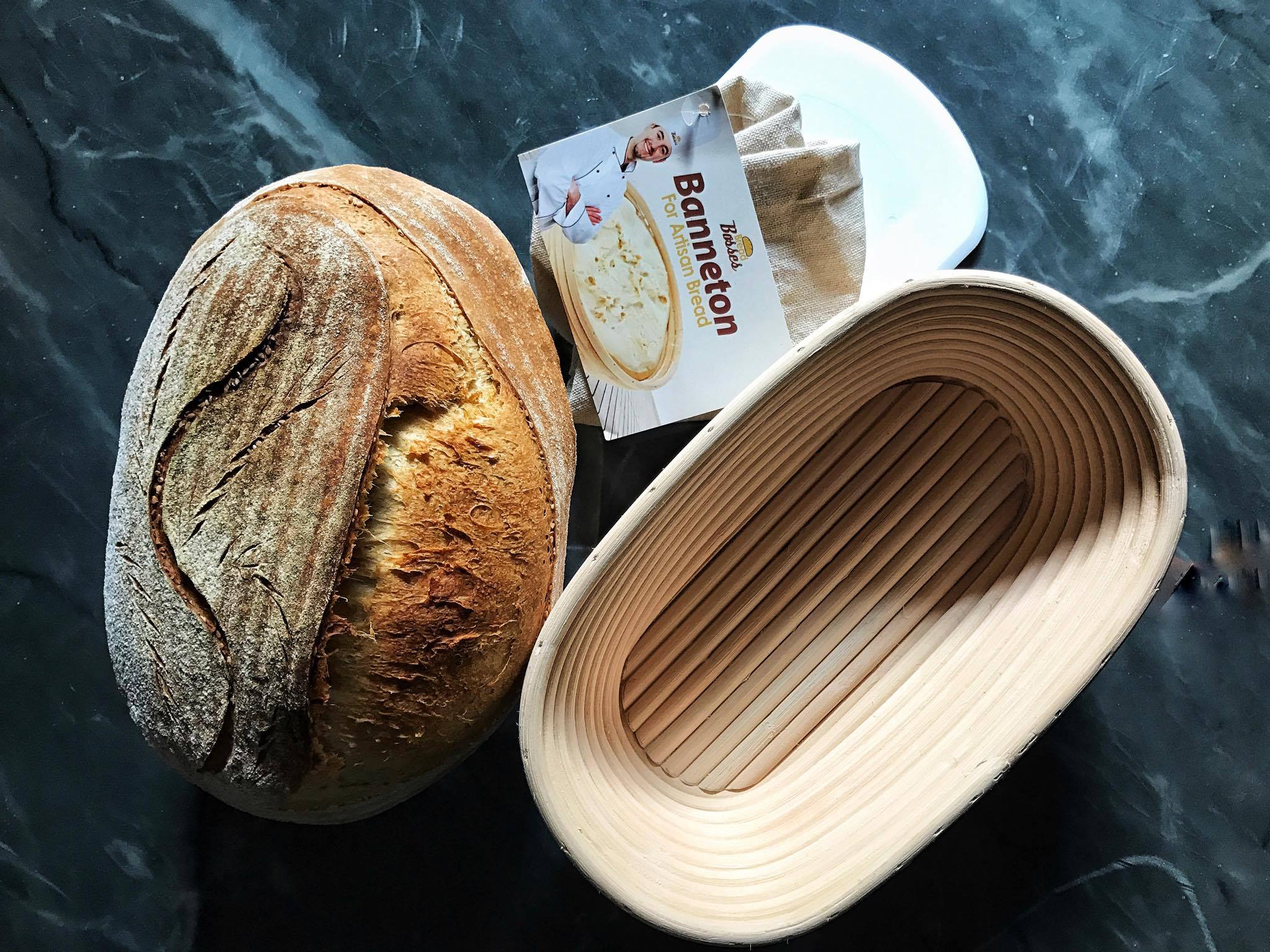 Contestants with 500 Entries
Round Proofing Basket Set 28% Discount Code
Contestants with 1500 Entries
FREE Shoutout on Instagram @BreadBosses
Contestants with 5000 Entries
FEATURED on Bread Bosses' Blog and Email Newsletter on your Bread Experience, Recipes, Tips & Tricks, etc.!
CLICK BELOW TO ENTER!