THIS CONTEST IS NOW OVER!
However, we're keeping it up as a demo. Sign up to see how VYPER works!
---
WIN ALL THIS - SaaS Bundle of a Lifetime!
🏆First Place Winner $55k+ (Most Points)
Click Funnels (6 months), Smart Podcast Player by Pat Flynn (lifetime), Grow Sumo (lifetime), Ninja Outreach Blogger (lifetime), Pipedrive (12 months), Fomo (12 months), Teachable (24 months), Polymail (lifetime), Snip.ly (lifetime), LeadFuze (lifetime), Meet Edgar (lifetime), VYPER Pro (lifetime), 1 hour Skype consulting with VYPER Team!
🏆Second Place Winner $15k+
Timing (lifetime), MixMax (12 months), Mailshake (lifetime), VYPER Lite (lifetime), 1 hour Skype consulting with VYPER Team!

🏆Top 5 Positions Win $5k
VYPER Lite (lifetime), 1 hour Skype consulting with VYPER Team!
🏆Random Draw Winner $20k (anyone could win)
Book Like A Boss (lifetime), Store Locator Plus (lifetime), Danavir Sarria's Perfect Sales Message Course, Thinkific (lifetime), VYPER Pro (lifetime)


BONUS - additional prizes unlocked as you collect points in the contest!
---
This list of tools will save you tens of thousands a year as well as give you the tools to make your business an unstoppable money making machine! This is going to be a once in a lifetime offer that can't be matched.
Start collecting points and referring others to win the ultimate SaaS bundle!
No Joke, These Tools Are Included!
ClickFunnels is an acquisition strategy essential. It has a ton of features and functions that help you build landing pages, run a/b split tests, automated/run webinars and email drips plus much more! This tool is one of our favorite for lead funnel creation!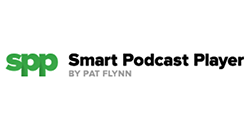 Smart Podcast Player in Pat Flynn's podcasting service that integrates your podcast and website using a WordPress plugin. It has a ton of useful features to make your website and podcast look professional as hell! It has social sharing, widget customizers, all device friendly, timestamps and awesome support!
Grow Sumo is one of the best affiliate management tools out there for SaaS companies. They have a super smooth integration as well as a marketplace that automates the influencer outreach a little!
Meet Edgar is an automation tool for social media and a fricken good one at that! This tool allows you to create content libraries which then get automatically posted to your social channels on a preset schedule.
Ninja Outreach is an all-purpose influencer marketing tool that helps influencer prospecting and outreaching. Basically, you can find influencers in any niche with a keyword or scraping tools and track the success of your campaigns. Ninja Outreach is designed by digital marketers for Bloggers, Startups, Small Businesses, Digital Marketers Agencies & Consultants, Large Brands.
Pipedrive is a sales management tool designed to help small businesses master the selling process. It works especially well in cases where the sales cycle is long and many people are involved. It is used by over 30,000 paying customers around the world.
Mixmax is an efficiency nuts best friend. It is a plug and play extension for Gmail that enables powerful tracking, automation, and enhancements for all of your communications. A few of the features are easy meeting scheduling, saved email templates, reminders, tracking email opens & clicks.
VYPER is a growth hacking toolkit that focuses on getting you more email leads, social shares and website traffic. It give you the tools to create giveaways, contests and content upgrades. Take your lead acquisition to the next level using the VYPER growth hacking toolkit!
BONUS - All participants that collect 150 points will get access to unique offers, free courses, and private groups that these companies have created for this giveaway!