THIS CONTEST IS A OVER!
However, we're keeping it up as a demo. Sign up to see how VYPER works!
---
WIN ALL THIS - SaaS Bundle of a Lifetime!
First Place Winner $55k+ (Most Entries)
Click Funnels (6 months), Smart Podcast Player by Pat Flynn (lifetime), Grow Sumo (lifetime), Ninja Outreach Blogger (lifetime), Pipedrive (12 months), Fomo (12 months), Teachable (24 months), Polymail (lifetime), Snip.ly (lifetime), LeadFuze (lifetime), Meet Edgar (lifetime), VYPER Pro (lifetime), 1 hour Skype consulting with VYPER Team!


Second Place Winner $15k+
Timing (lifetime), MixMax (12 months), Mailshake (lifetime), VYPER Lite (lifetime), 1 hour Skype consulting with VYPER Team!


Top 5 Positions Win $5k
VYPER Lite (lifetime), 1 hour Skype consulting with VYPER Team!


Random Draw Winner $20k (anyone could win)
Book Like A Boss (lifetime), Store Locator Plus (lifetime), Danavir Sarria's Perfect Sales Message Course, Thinkific (lifetime), VYPER Pro (lifetime)


BONUS - additional prizes unlocked as you collect entries in the contest!
---
This list of tools will save you tens of thousands a year as well as give you the tools to make your business an unstoppable money making machine! This is going to be a once in a lifetime offer that can't be matched.
Start collecting points and referring others to win the ultimate SaaS bundle!
No Joke, These Tools Are Included!
ClickFunnels is an acquisition strategy essential. It has a ton of features and functions that help you build landing pages, run a/b split tests, automated/run webinars and email drips plus much more! This tool is one of our favorite for lead funnel creation!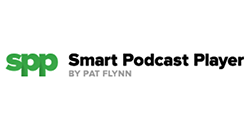 Smart Podcast Player in Pat Flynn's podcasting service that integrates your podcast and website using a WordPress plugin. It has a ton of useful features to make your website and podcast look professional as hell! It has social sharing, widget customizers, all device friendly, timestamps and awesome support!
Grow Sumo is one of the best affiliate management tools out there for SaaS companies. They have a super smooth integration as well as a marketplace that automates the influencer outreach a little!
Meet Edgar is an automation tool for social media and a fricken good one at that! This tool allows you to create content libraries which then get automatically posted to your social channels on a preset schedule.
Ninja Outreach is an all-purpose influencer marketing tool that helps influencer prospecting and outreaching. Basically, you can find influencers in any niche with a keyword or scraping tools and track the success of your campaigns. Ninja Outreach is designed by digital marketers for Bloggers, Startups, Small Businesses, Digital Marketers Agencies & Consultants, Large Brands.
Pipedrive is a sales management tool designed to help small businesses master the selling process. It works especially well in cases where the sales cycle is long and many people are involved. It is used by over 30,000 paying customers around the world.
Mixmax is an efficiency nuts best friend. It is a plug and play extension for Gmail that enables powerful tracking, automation, and enhancements for all of your communications. A few of the features are easy meeting scheduling, saved email templates, reminders, tracking email opens & clicks.
Fomo is a super innovative way to use social validation and engagement to increase conversions. This tool shows small little popups in the corner of your website that show recent actions taken on your website like a purchase for example.
Mailshake is an email outreach automation tool that has a huge library of pre-written messages that convert (you can also save your own) that will help you with guest posting outreach, content promotion, lead generation, linking building and PR pitches.
Teachable is the go-to tool if you are setting up your own online course. It takes out the headache of building a website, coding the course and managing the student analytics. With almost 2 million students enrolled in Teachable courses, these guys know what they are doing!
Polymail is a replacement to that horrible Apple mail or Outlook! A few of the features that it has over other mail clients is email tracking, read later, send later, meeting scheduling, contact profiles, undo send, attachment & link tracking.
Sniply is a growth hacker's dream tool! It adds a custom call-to-action and link popup to any page you share, allowing you to engage your followers and drive traffic from link shares. E.g. Click here
LeadFuze is an all in one B2B lead generation platform that finds contact info for your ideal prospects, then delivers personalized email messages and follow-ups on autopilot! Features include email, phone, and social media profile discovery, unlimited emails and follow-ups with automated outreach from your own email account!
Book Like a Boss lets you create your own booking page with everything you need to sell your services, take appointments, & get paid! Full backend management of your business included. Turn Your Time Into Profit Today!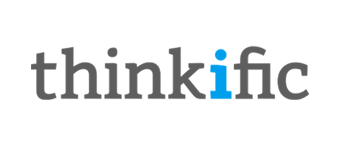 Thinkific is the all-in-one online course platform for modern course creators. Whether your goal is to educate your customers, to earn revenue through course sales, or to simply grow your brand and engage your audience, Thinkific makes it easy
My Store Locator Plus is a super easy to use store location builder for any website (also has a Wordpress plugin). The tool includes a full-featured location search service, backup and bulk uploader!
With Perfect Sales Message, Discover how to write emails your subscribers will love to open, read, and buy from. With step-by-step templates, you'll have everything you need to write these type of emails in as little as 10 minutes.
Recur Post allows you to recycle your best updates on various social networks. Once an update has been posted, it will go and sit at the end of your queue to be posted again once everything else has been posted and thus reaching a totally new subset of your audience every time.
VYPER is a growth hacking toolkit that focuses on getting you more email leads, social shares and website traffic. It give you the tools to create giveaways, contests and content upgrades. Take your lead acquisition to the next level using the VYPER growth hacking toolkit!
BONUS - All participants that collect 150 entries will get access to unique offers, free courses, and private groups that these companies have created for this giveaway!